Simplified Merchant Processing
CAPABILITY STATEMENT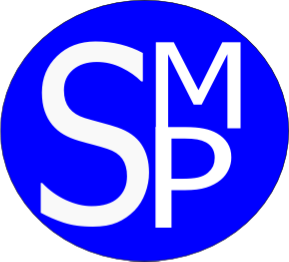 Melanie Ruggier
215 Harris Drive
Elizabeth, PA 15037
412-897-6515 direct
412-896-4017 fax
Simplified Merchant Processing (SMP) can provide Federal, State, and Local government agencies the best approach for accepting electronic payments to meet their revenue stream requirements.
Customize Government Pricing Tailored to Industry Type
Customized Reporting
Convenience Fee Accounts for Accepting Tax Payments
Point-Of-Sale (POS)/Ecommerce/Mobile
Level 3 Processing for Government P- Cards
ACH / eCheck
EMV Processing (Chip Cards)
NFC Processing (Apple Pay)
Our Values: Caring, High Standards, Making a Difference, Respect and Empowerment
Our Mission: Maximize value for our clients and provide world class customer service
99.5% Customer retention
Strong past performance
Efficient in project management and costs
Profitable and strong financial background
Veteran and minority focused recruiting/staff
CONTRACTS:
Maryland State Inspections (sub-contractor)
Ongoing since 2009, 35 locations. Revenue 2016 – $115K. Contact: Cindy Hoffmaster
TN Vehicle Inspection (sub-contractor)
Ongoing since 2012 with 12 locations.
Revenue 2016 – $89K
Contact: Cleveland Peterson
SMP is a certified woman-owned business providing credit card/data processing solutions. We are committed to excellence and providing Payment Card Industry secure solutions for our clients. Delivery of a solution that will provide you the best ROI is our goal.
CERTIFICATIONS
WOSB: SBA (pending)
WBENC: WBE1700208
DUNS#: 008043112
CAGE#: 7NYE7
NAIC CODES:
518210
522320
541513
541511
423420
424120
541519
SMP 215 Harris Dr. Elizabeth, PA. 15037  |  website – www.esmpllc.com
Melanie Ruggier, Managing Partner  |  Direct: 412-897-6515  |  Fax: 412-896-4017  |  email: mruggier@smpllc.net


---
Simplified Merchant Processing is a registered ISO of Wells Fargo Bank, N.A., Concord, CA.
Simplified Merchant Processing is a registered ISO of Fifth Third Bank, NA, Cincinnati, OH
Simplified Merchant Processing, LLC
215 Harris Drive
Elizabeth, PA 15037
(p) 412-897-6515
(f) 412-896-4017